Everyone who has a ferret, likes to draw them or simply loves and finds these animals cute can join the group!
If you want to become a member, don't hesitate and click the "join"button! All ferret lovers are warmly accepted!

We will gladly accept all ferrets related art!






RULES






1. Please limit your submissions to ferrets only

2. Please submit your work into the appropriate folder. Photography, digital/traditional art, photomanipulations are all accepted.

3. The number of submissions is unlimited. But please, try to submit those works that are of a better quality. But if it is a bit blurred, it's okay!

4.Please respect other members of the group.

5. HAVE FUN!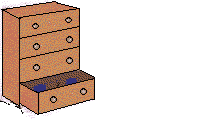 FERRETS! You fall in love with these adorable critters at first sight!
Share your love towards them!